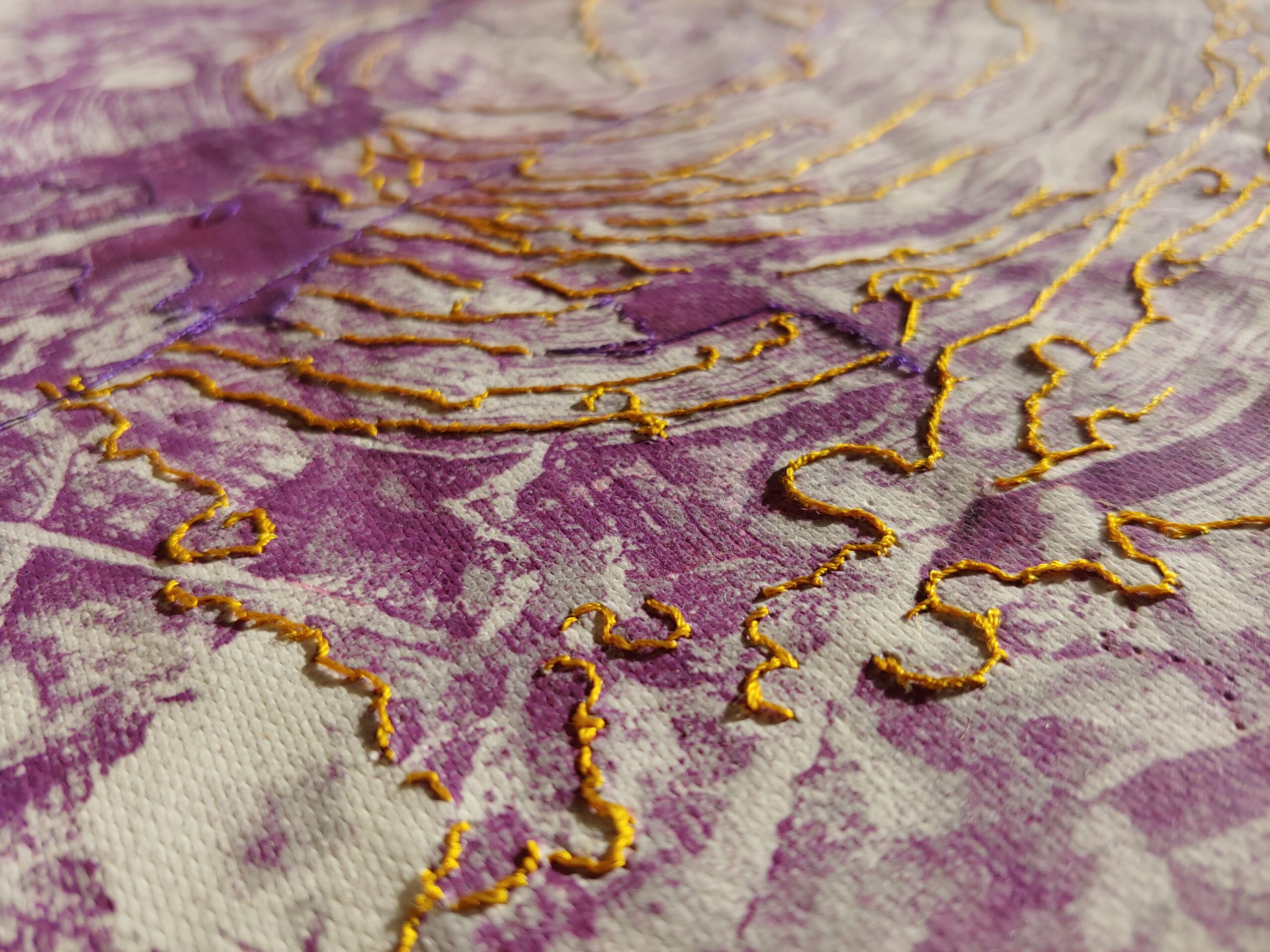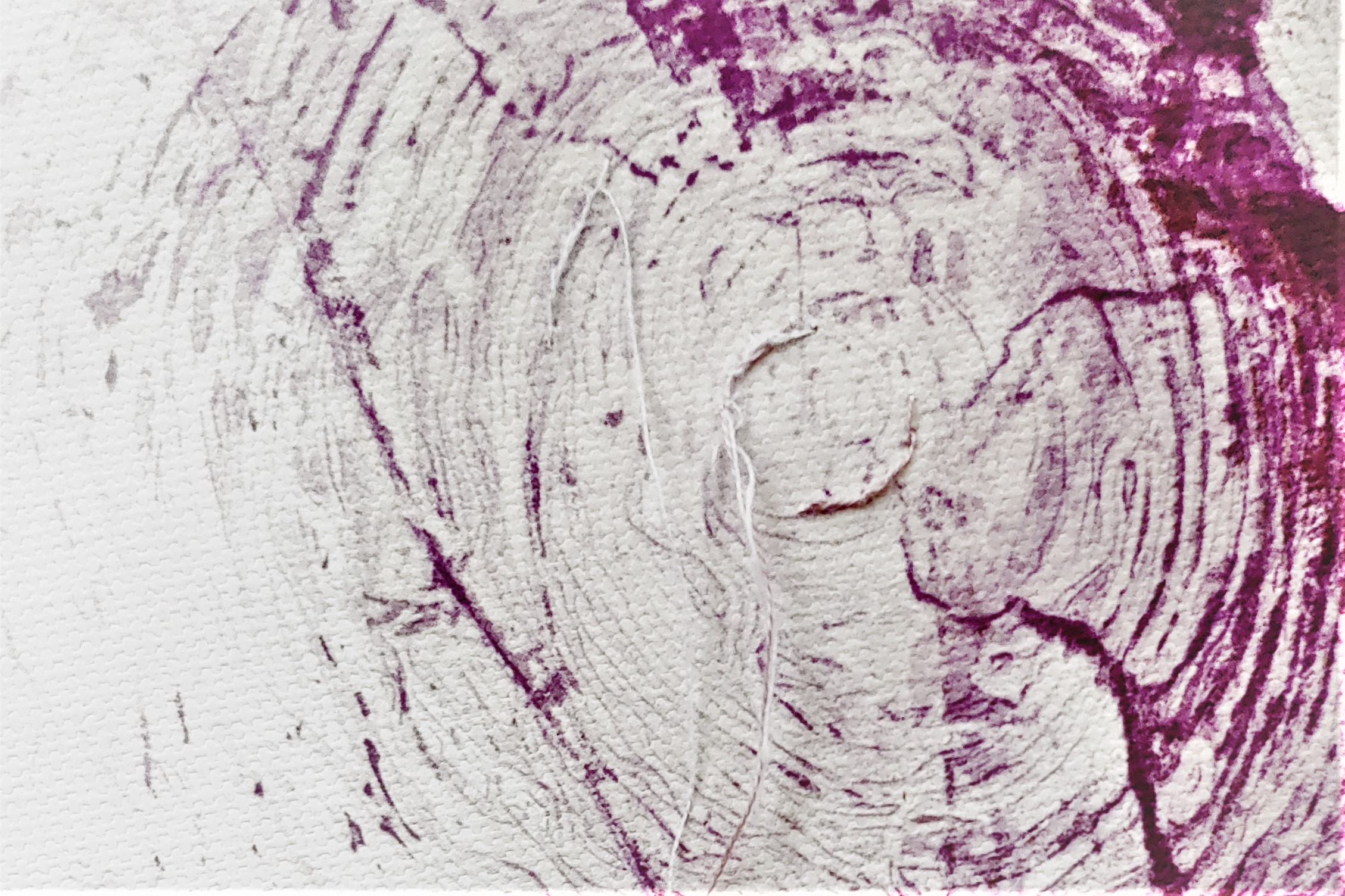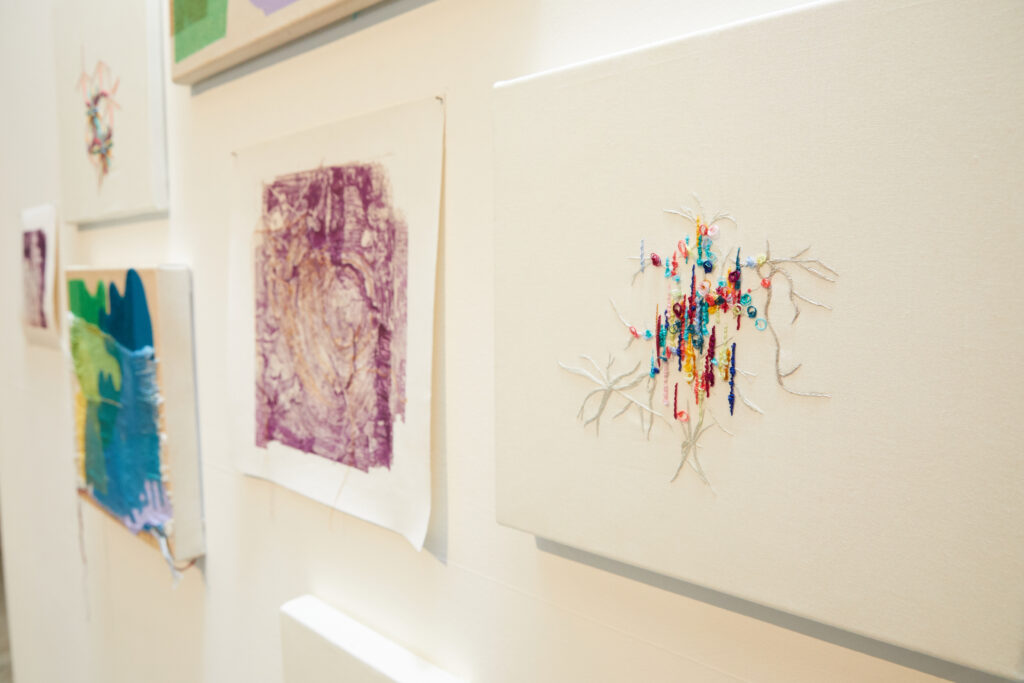 'A Picture of Health'
Elephant West, White City
18th - 19th November 2019
'The Art of Innovation'
The Science Museum, Kensington
27th November 2019
'The Centre Cannot Hold' is a joint work produced with artists Rowan Riley and Teresa Bryne, for the Medical Research Council funded project 'A Picture of Health'; an initiative bringing together artists and scientists to explore the theme and the implications of medical research on the local community.
The artwork was created in response to Professor Oliver Howe's, illuminating talk on representations of mental illness, particularly psychosis, in the popular press.
Composed of nine mixed media canvases, the piece uses metaphor to explore common threads between three seemingly disparate 'conditions': dementia, schizophrenia and effects of trauma. In doing so it calls the viewer to consider their assumptions around common categorisations: health vs illness, neurological vs psychological and different diagnostic labels.
Dementia, schizophrenia and trauma differ in cause, mechanisms and treatment. They may be conceptualised fundamentally differently: psychological verses biological, and as 'illness' verses natural responses to lived experience. Common to each however are perturbations in perception and memory. To convey these commonalities each artist created three pieces on one 'condition' considering elements of distortion, repetition and removal
Drawing inspiration from the scientists and psychiatrists at the London Institute of Medical scientists, as well as personal stories, and memoirs I produced three pieces on schizophrenia. All three are based on the image of a fractured tree section: a representation of a life with breaks from reality. Through imagery, media and colour, they tell of a life with schizophrenia, their detail and ambiguity enticing viewers to reflect on the diagnosis from a fresh perspective.