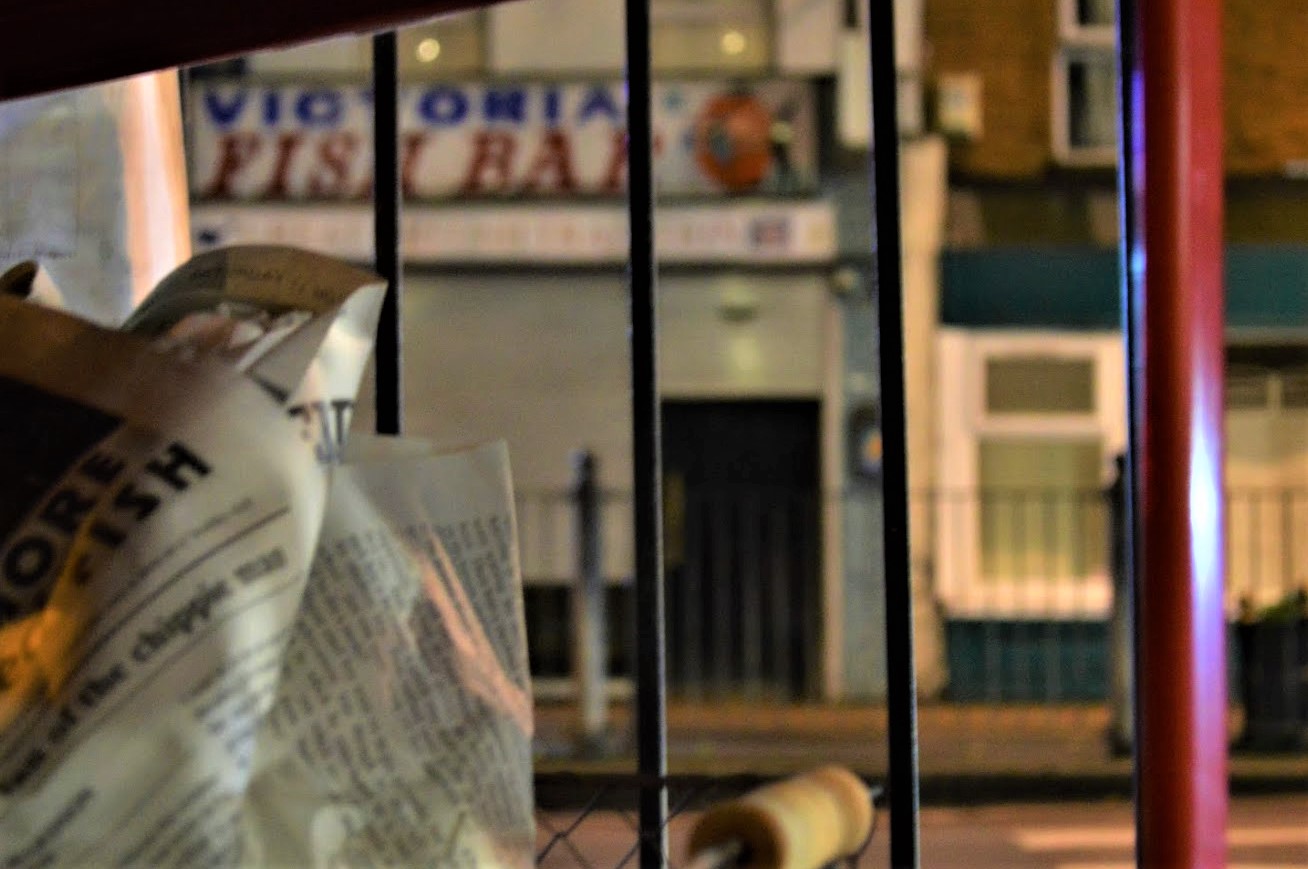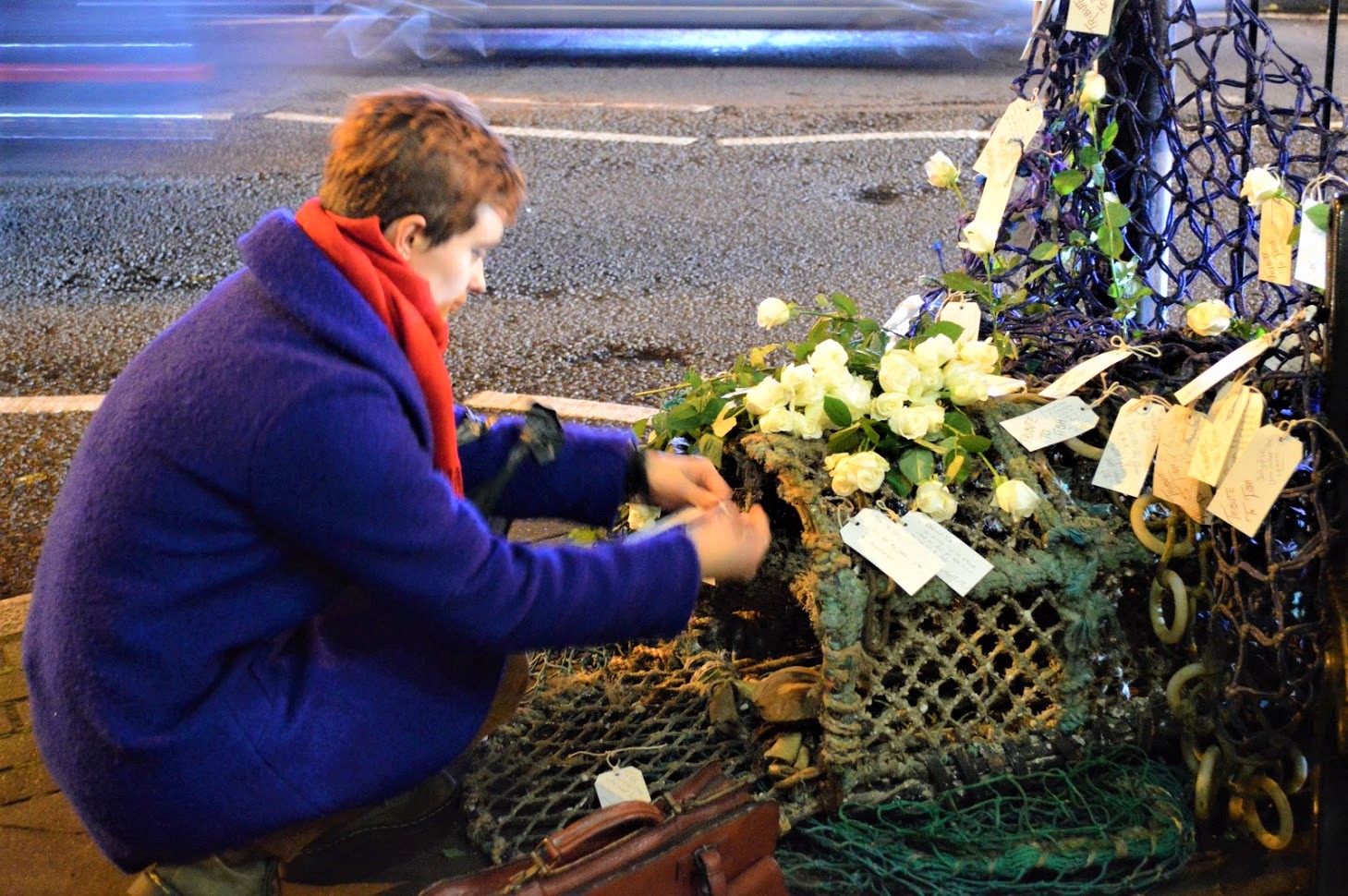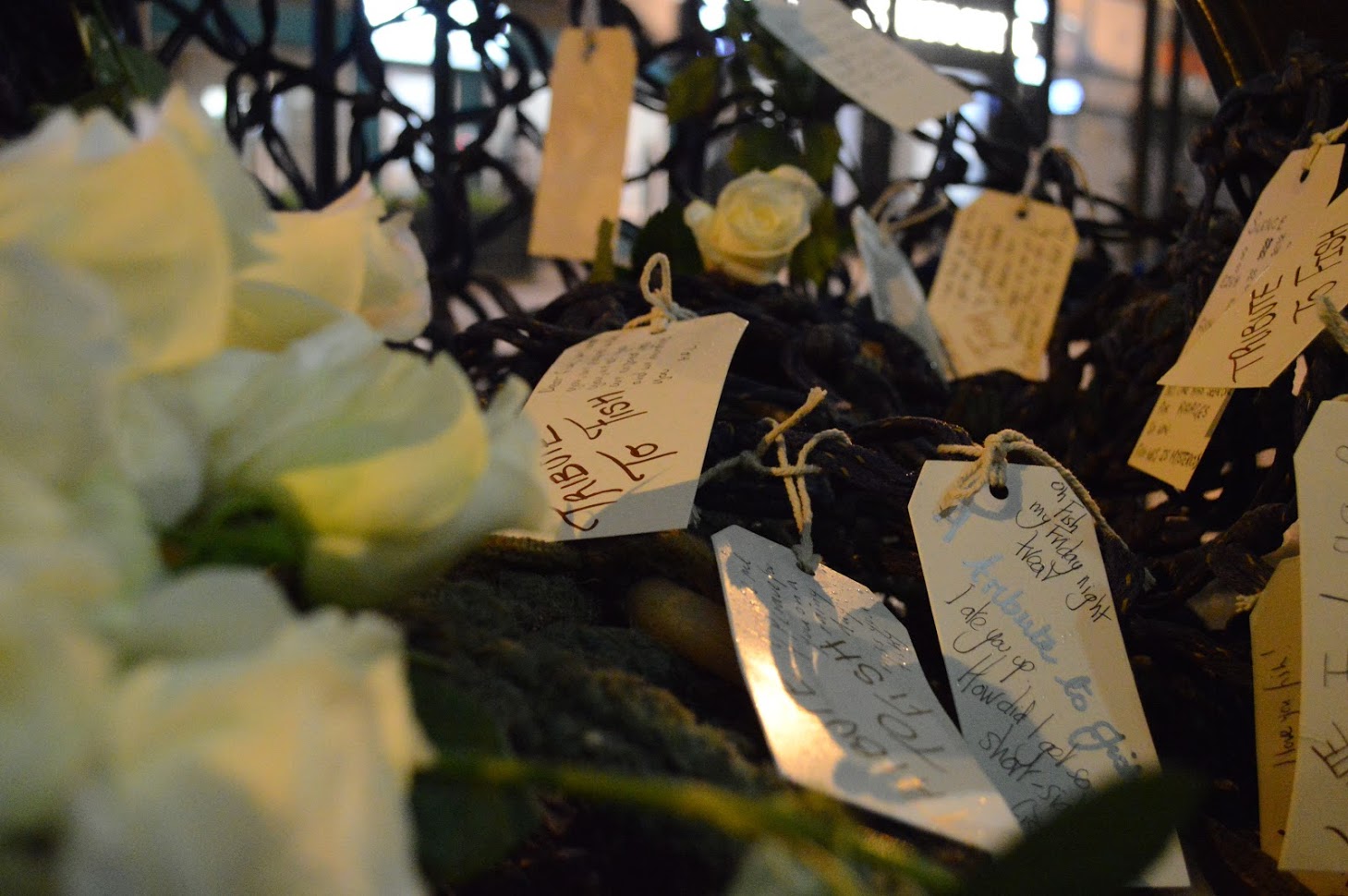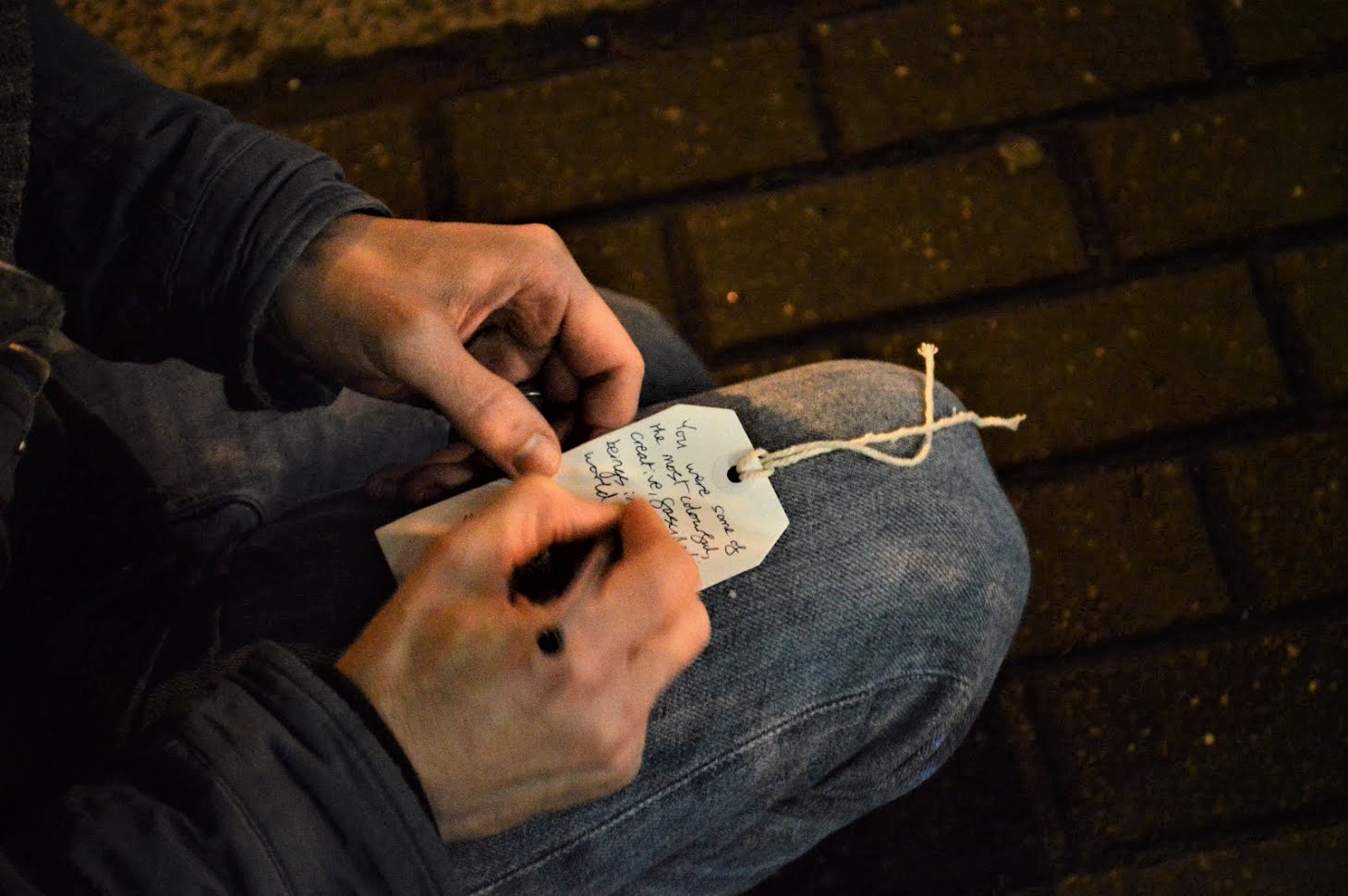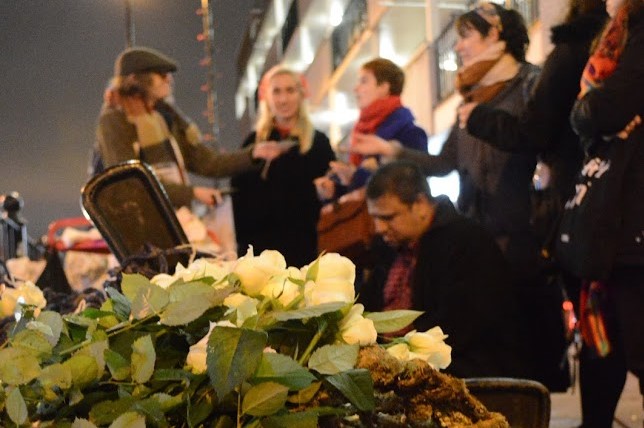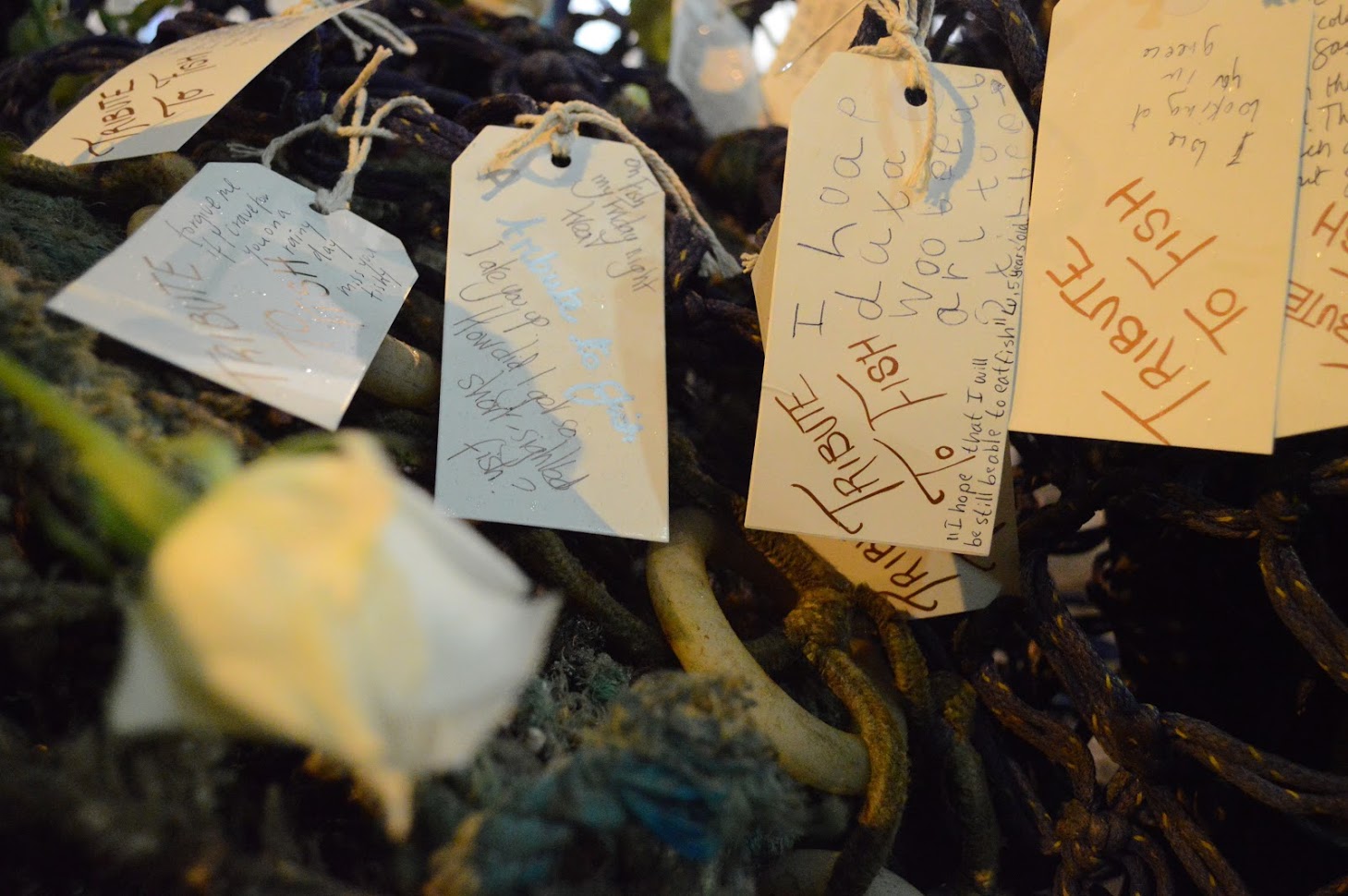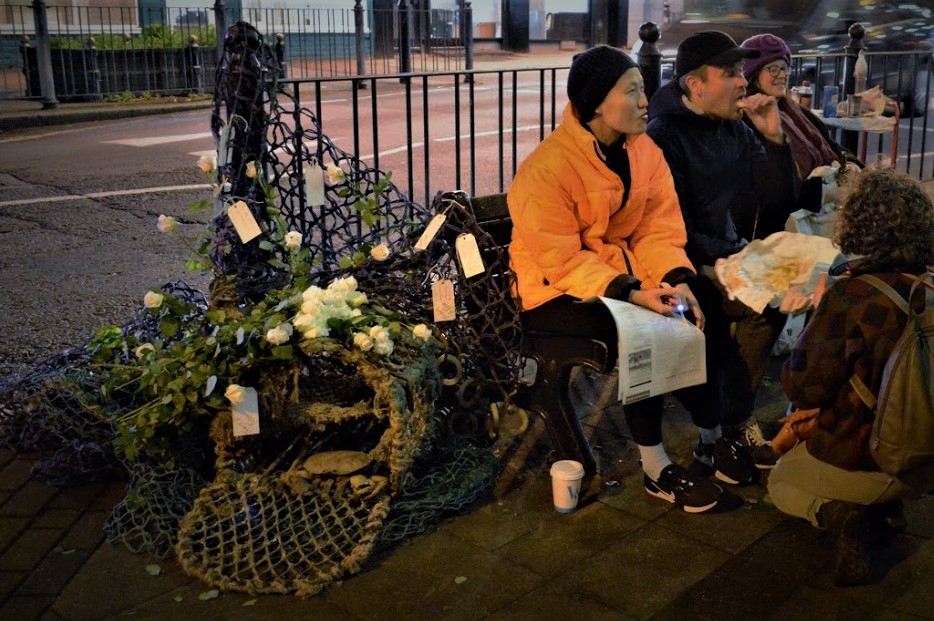 Tribute to fish
'F_able'
Roman Road, Bethnal Green
24th November
Tribute to fish created a fantastical future for a closed fish bar, taking it to a time after the tragic demise of all the ocean's fish. Set 38 years from now it envisaged the neglected shop as a fish and chip museum: a portal back to our current times and beyond. Here visitors are invited into a nostalgic reflection over the past of the shop, memories of the iconic dish and the culture surrounding it, and simultaneously called into critical reflection of the practices indulged in to satisfy our tastes and their impact on the global ecosystem.
The participatory installation and performative piece, was commissioned for F_able, a collaboration with The Common Room, Roman Road Trust and MA Culture, Criticism and Curation. Inspired by The Common Room in London, a project concerned with the reclaiming of space and the re-investing of land to benefit residents, F_able reimagined and reinvented empty and underused spaces on East London's Roman Road and produced a walking tour of the sights.
Tribute to fish constituted the finale of the tour. Museum staff turned chip shop workers quelled the senses and rejuvenated the memory, serving up the classic chunky chips with, alas, no fish. Each hot bundle was parcelled in the past, present and future of Britain's most famous dish by means of a newspaper composed from true stories and creative writing contributed by the local community. Newspaper entries performed by local artist Lois Bentley, provided a feast for the ears, and with newly warmed hearts and hands, visitors responded leaving condolences to all the fish lost at sea.